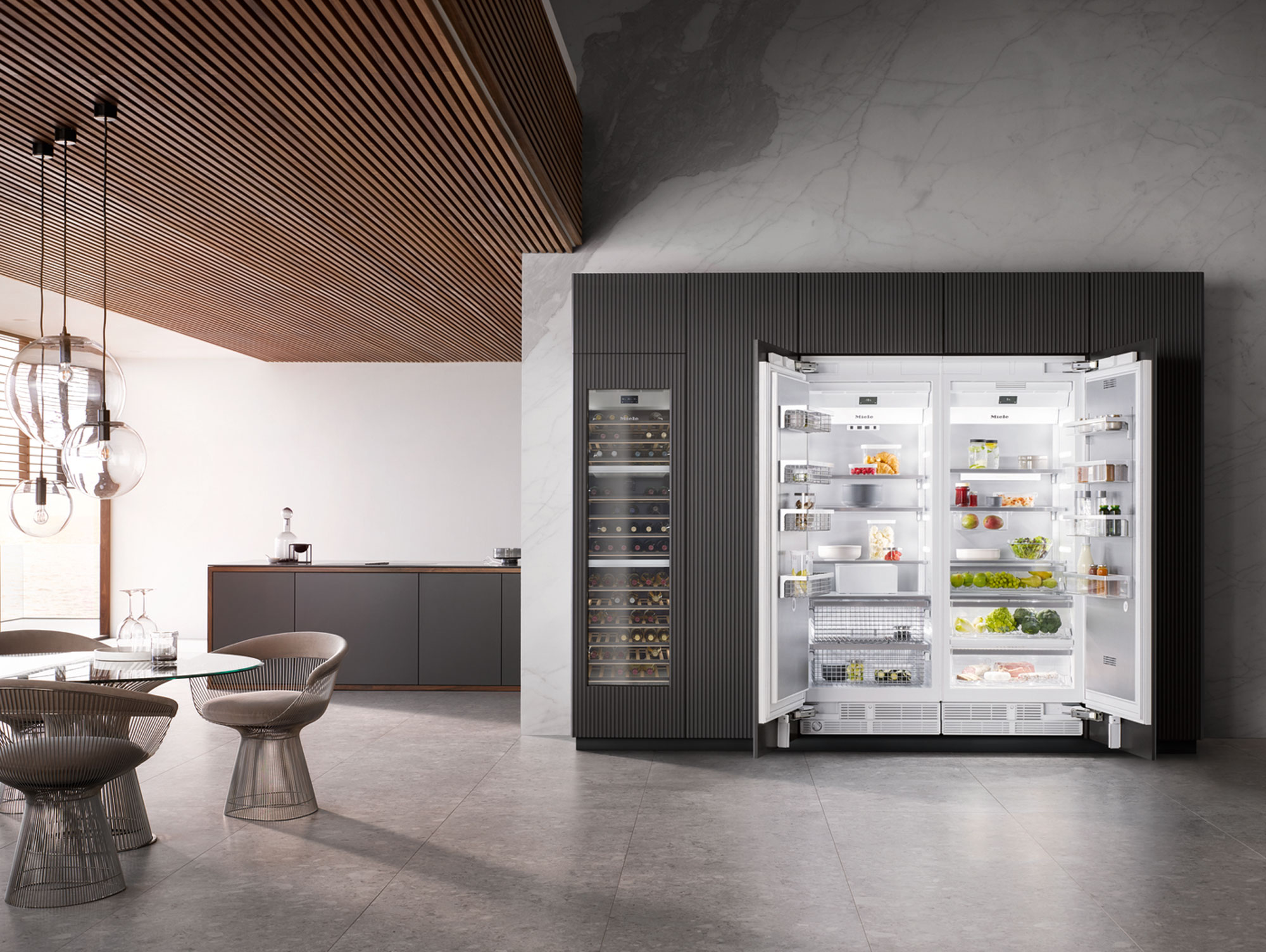 Miele's MasterCool™ refrigeration appliances are the ultimate lifestyle statement. Their unique LED touch-system control panel regulates the temperature and humidity levels for each independent cooling zone, creating individual storage conditions to preserve the freshness of different foods. The halogen-based interior bright lighting system distributes light evenly to each level, making it easy to see and access your food and beverages, so there is no more searching for that jar of pickles in dark corners. And for the designer in you, MasterCool's™ fabulous column concept allows you to create a myriad of built-in fridge/freezer/wine combinations to suit your needs. In the fridge-freezer combinations, two individual compressors responsible for each section circulate air separately to eliminate flavour transfer, so that the salmon stored in the fridge doesn't affect the taste of the ice cubes in the freezer.
---
Find your distinctive Miele style
---
BROWSE MIELE REFRIGERATORS
BOOK AN APPOINTMENT
---
A signature look featuring an iconic grille, discreet hinges, top compressor, and either a stainless or custom panel-ready finish.
---
---
WELCOME TO BEST BRAND APPLIANCES LEARNING CENTER
Products added for enquiry